WiT Webinar - Full Transparency
08/30/2022 01:00 PM - 01:00 PM ET
Admission
Description

---
Join the Webinar!
Wanting more tools to protect your brand? Transparency is a product serialization service that helps identify individual units and proactively prevent counterfeits from reaching customers. Unlock proactive protections, build trust with customers, and offer greater transparency all in one. Amazon will empower you with:
How Amazon has evolved Serialization

Brand protection and selling benefits of Transparency

How Transparency is helping other brands

What are the next steps for your brand
DATE: Tuesday, August 30, 2022
TIME: 1:00 - 2:00 PM EST

MEMBERS: This Webinar is free for WIT members. Click Members Register Here below.
NON-MEMBERS: The non-member fee for this Webinar is $29. Click Non-Members Register Here below, or click here to join WIT and enjoy this webinar free of charge.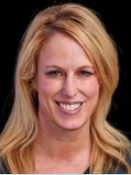 Angela Anderson: Transparency Sales Executive
I am a SR Business Development Manager on the Transparency team with the focus on recruiting Enterprise brands and program adoption. I will be celebrating a 10 year anniversary at Amazon this fall and prior to joining the Transparency team, I held various roles on the Strategic Account Management team helping 3p sellers and brand owners grow their business on Amazon. I am a Seattle local and attended the University of Washington with a BA in English.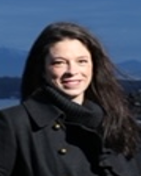 Emily Lawrie: SR Business Development Manager
Emily is SR Business Development Manager for Transparency where she recruits and manages some of world's most recognizable brands. Prior to joining Amazon's Transparency team, Emily spent 20 years in media and advertising. She graduated from University of Oklahoma with a B.A. in Political Communication.