Virtual Recess: Ad-Lib Art
07/19/2022 01:00 PM - 01:30 PM ET
Admission
Description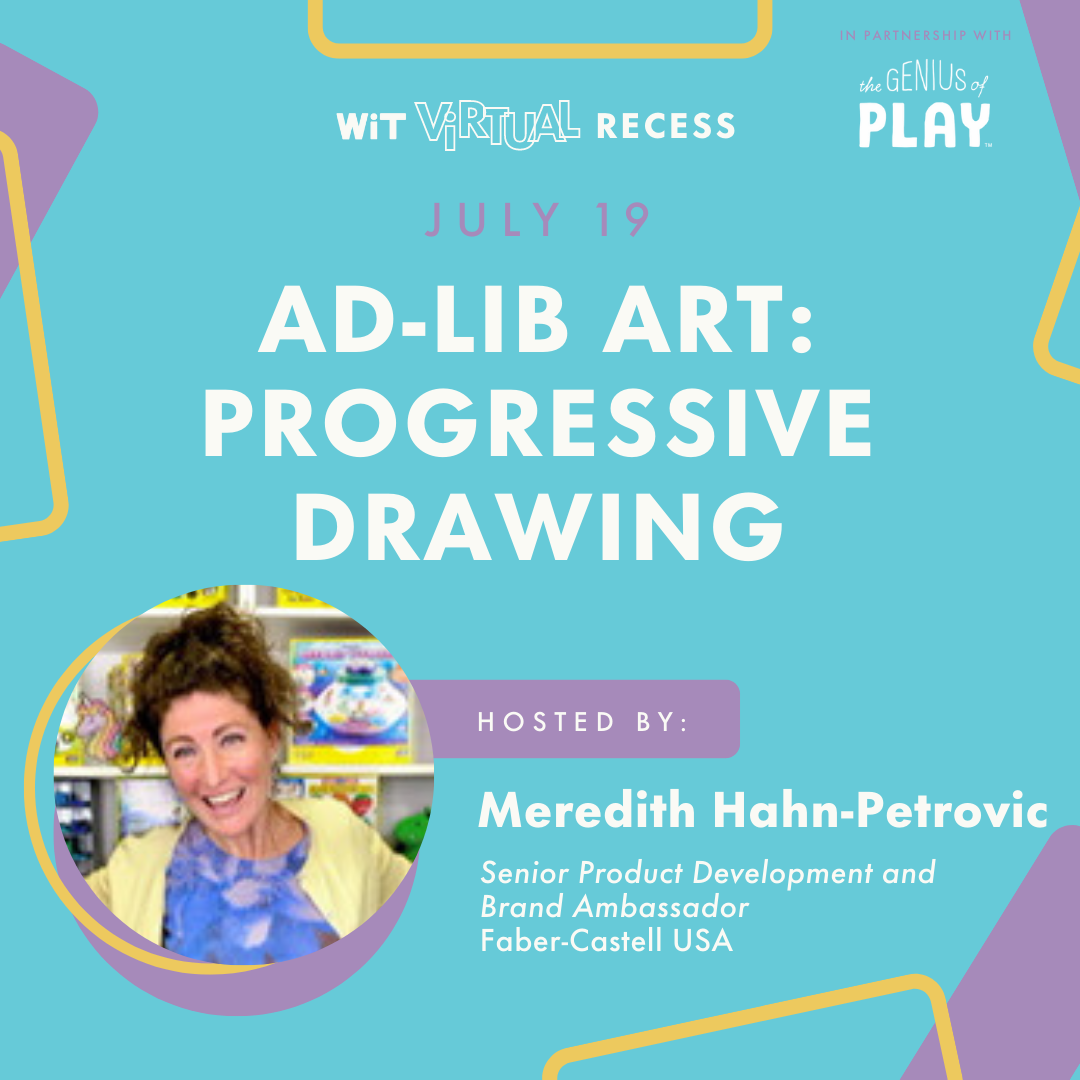 Virtual Recess: Ad-Lib Art
Grab some pens or markers and get ready to create a unique piece of art based on randomly chosen creative prompts.
Materials Needed: Various art supplies (pencils, markers, pens (colored or black) and some paper

DATE: Tuesday, July 19, 2022
TIME: 1:00 PM - 1:30 PM EST
PLACE: Virtual / Zoom
COST: Open to all, these playful sessions are for adults needing a play break in your work day! // WIT members and non-members - Free
Hosted by: Meredith Hahn-Petrovic
Meredith Hahn-Petrovic is a Senior Product Developer and Brand Ambassador for Faber-Castell USA., Creativity for Kids. As a Certified Play Expert with a background in Art Education, she brings the joy of exploring different mediums to their line of arts and crafts kits. She loves learning about the benefits of play through the practice of creativity and art making, and she's happy to share it with you!
​​​​​​​
Sponsors
The Summer Virtual Recess Event Series is presented by Women in Toys, Licensing, and Entertainment in partnership with The Toy Association's Genius of Play initiative.