Virtual Recess: Yes And Advertising
07/12/2022 01:00 PM - 01:30 PM ET
Admission
Description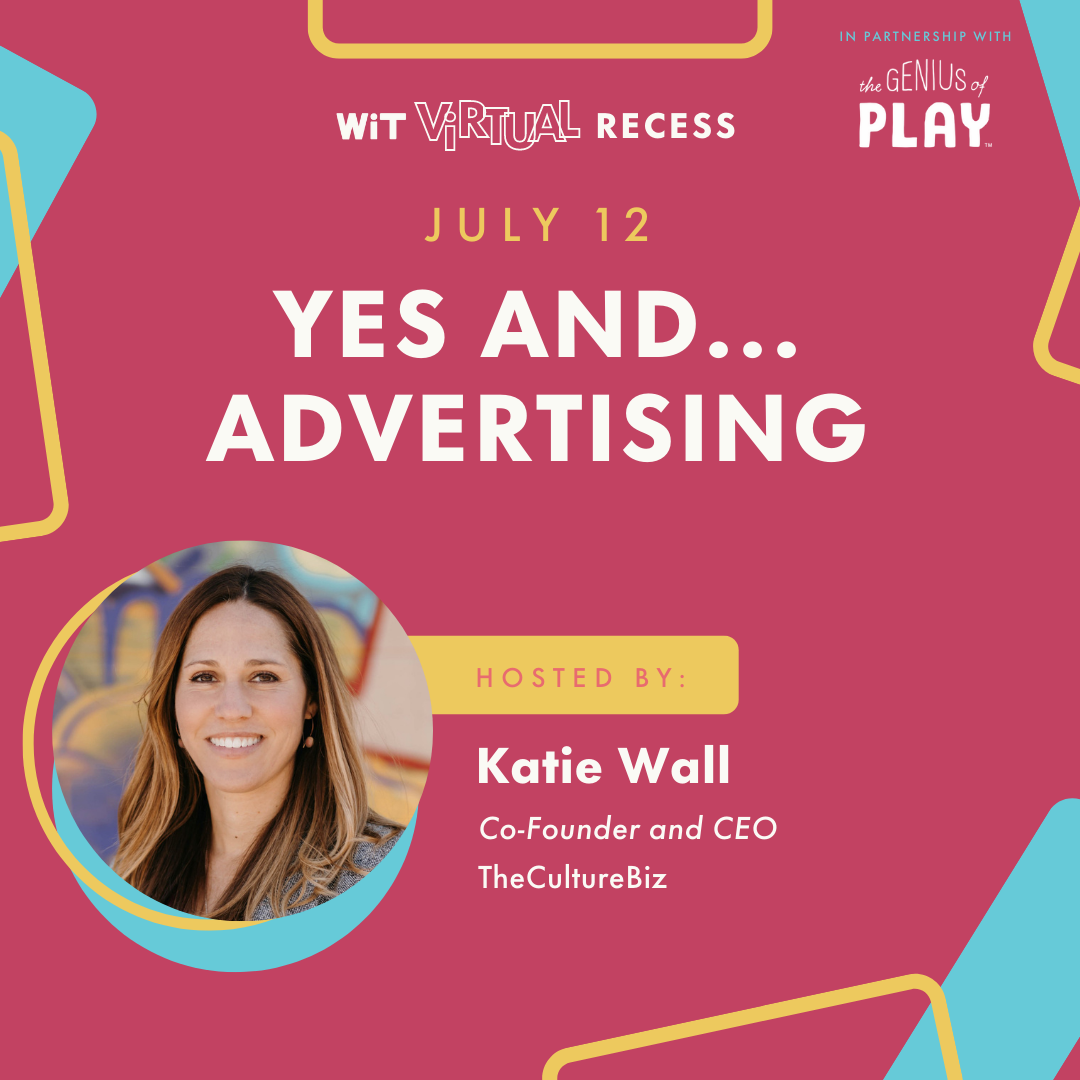 Virtual Recess: Yes And Advertising
Innovate alongside other WiT members using the "yes and" method to come up with the newest, greatest product. Get ready to be creative and have fun!
Materials Needed: one random item from your desk or office

DATE: Tuesday, July 12, 2022
TIME: 1:00 PM - 1:30 PM EST
PLACE: Virtual / Zoom
COST: Open to all, these playful sessions are for adults needing a play break in your work day! // WIT members and non-members - Free
Hosted by: Katie Wall
Katie Wall is the co-founder and CEO of TheCultureBiz, where she is on a mission to help create connections through play. She is a certified and accomplished facilitator with over a decade of experience in both the for-profit and non-profit sectors. Her former life as a theatre performer, expertise in play and high-performing teams, desire to cultivate belonging in all workshops, and love for finding any chance to play helps cultivate truly unique, engaging workshops, play-based activities, and connection products. She can eat cereal at all times of the day, particularly late at night. Katie lives in Denver, CO with her husband, her two children, and a very destructive fur baby.
​​​​​​​
Sponsors
The Summer Virtual Recess Event Series is presented by Women in Toys, Licensing, and Entertainment in partnership with The Toy Association's Genius of Play initiative.