Virtual Recess: Guess the Phrase: Gibberish
06/28/2022 01:00 PM - 01:30 PM ET
Admission
Description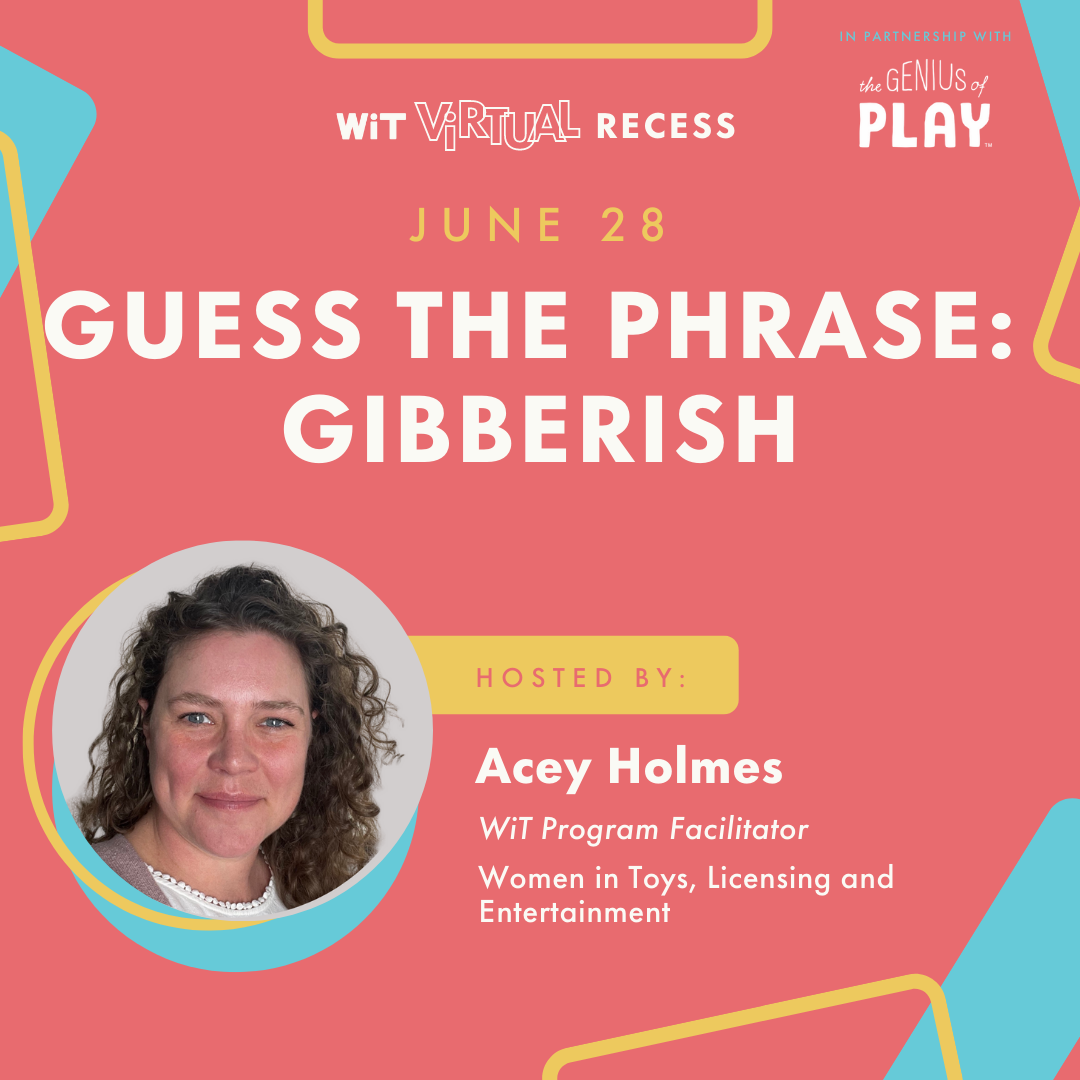 Virtual Recess: Guess the Phrase: Gibberish
Ace Lip Puff That Hung — excuse me? Oh "A slip of the tongue!" We'll take turns cracking each other up trying to guess the common phrase from gibberish!
Materials Needed: Just you and your computer!

DATE: Tuesday, June 28, 2022
TIME: 1:00 PM - 1:30 PM EST
PLACE: Virtual / Zoom
COST: Open to all, these playful sessions are for adults needing a play break in your work day! // WIT members and non-members - Free
Hosted by: Acey Holmes
Acey is the program facilitator for Women in Toys and a certified Speech Language Pathologist with a passion for play, creativity, and fun.
Sponsors
The Summer Virtual Recess Event Series is presented by Women in Toys, Licensing, and Entertainment in partnership with The Toy Association's Genius of Play initiative.