WiT Empowerment Day
09/19/2022 08:00 AM - 05:00 PM CT
Admission
Description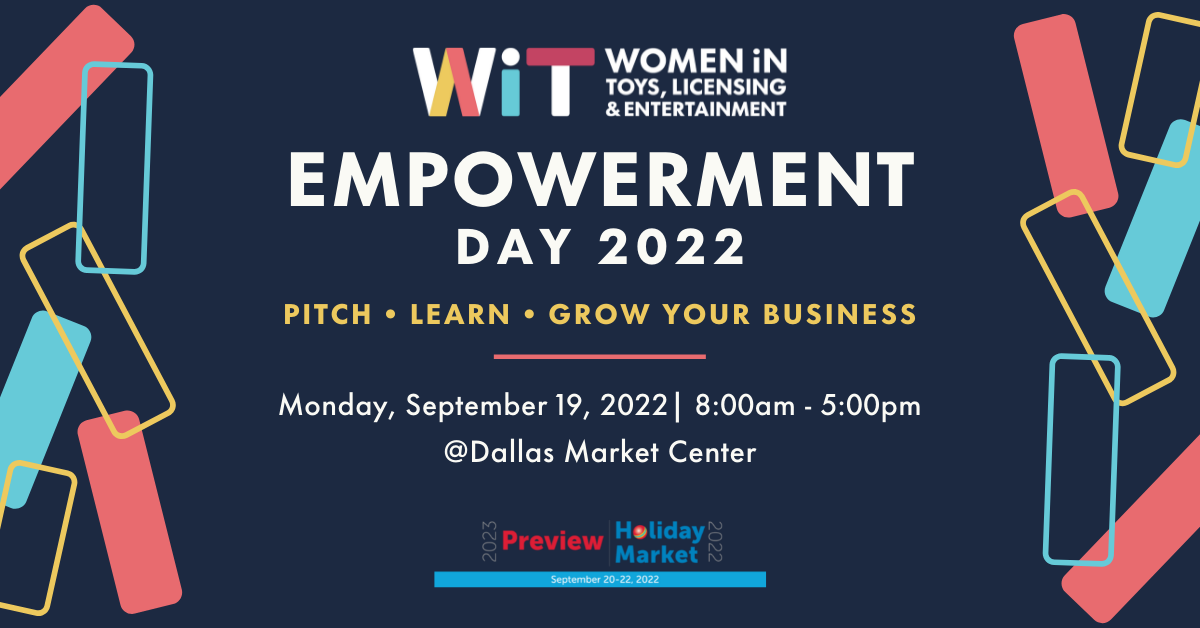 Creators + Inventors + Entrepreneurs
Pitch, learn, grow your business!
WiT Empowerment Day is Back and in Dallas!
September 19, 2022 | 8:00am - 5:00pm | Dallas Market Center
Have a great idea for a toy, game or play product? Even if it's just on a sticky note? Let WiT help make our product, concept or idea a reality! Join us in September, where you'll meet with top toy companies, Walmart buyers and expert mentors at WiT Empowerment Day on Monday, September 19 at Dallas Market Center (the day before The Toy Association's 2023 Preview & 2022 Holiday Market opens).
Who should come? Women entrepreneurs, creators, designers, inventors, or even those who just have a great idea. This event is designed to help women take their product, concept or business to the next level. It's free and for WiT members only. Not a member yet? Join here.
We've got it all and we've got you covered! Private pitch sessions, licensing opportunities, expert mentoring, priceless feedback, valuable education, inspirational success stories, and nonstop networking.
Held in partnership with The Toy Association's Preview and Holiday Market, Empowerment Day has given hundreds of women the education, exposure, and solid business leads needed to take their product or idea to the next level. Let us help you!
Check out our WiTempowerment scholarship here.