Inclusivity and Women in the Workplace: A Fireside Chat with Minda Harts
12/07/2021 01:00 PM - 02:00 PM ET
Admission
Description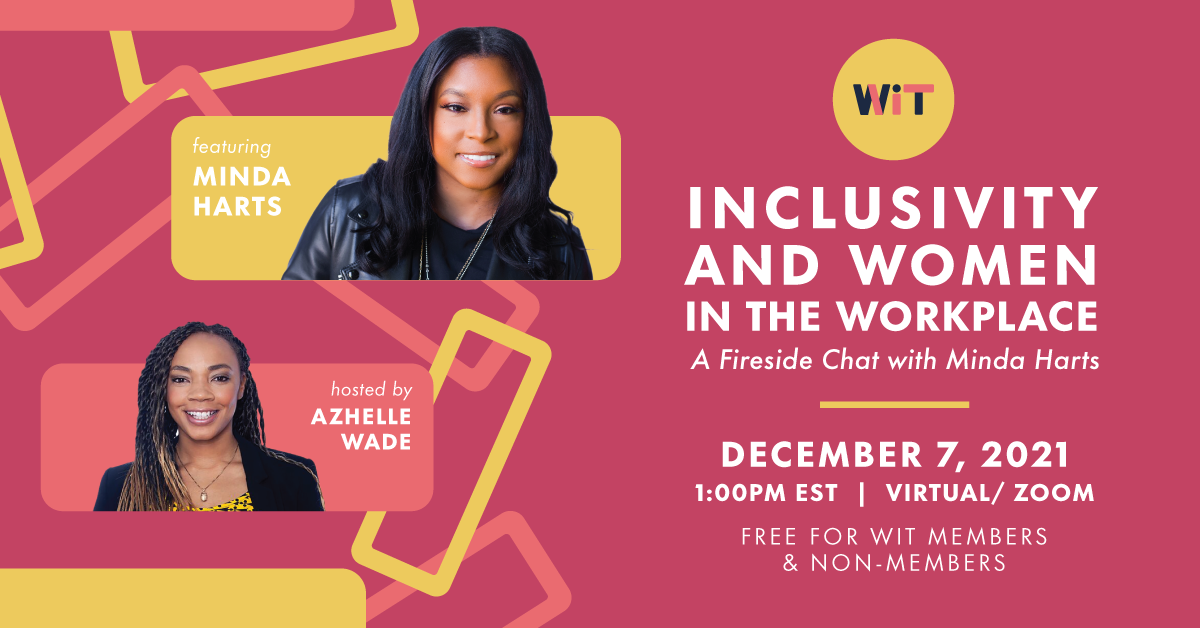 Inclusivity and Women in the Workplace
A Fireside Chat with Minda Harts
How can we attract and retain diverse talent in our industry, and how can women of color advance their careers with confidence and authenticity?

Join WiT's Azhelle Wade for a revealing and transformative fireside chat with best-selling author, Minda Harts. The conversation will provide companies with actionable steps they can take to create a culture of belonging, and equip women with tangible advice to advance their careers.

Through personal stories and real-world examples on navigating mentorship, career advancement, and workplace environments, they'll touch on topics you may not have been comfortable discussing, but need to explore.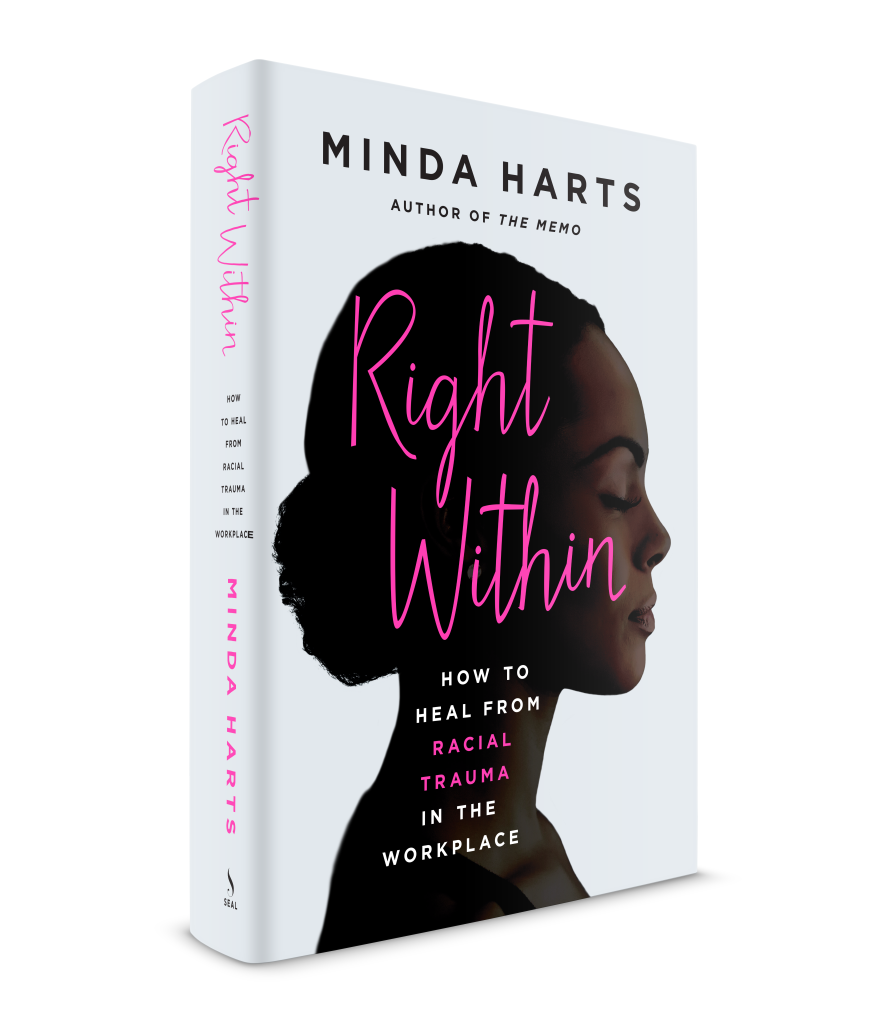 WIN A COPY OF MINDA'S NEW BOOK!, Right Within: How to Heal from Racial Trauma in the Workplace!

The first 50 people who register for and attend our Fireside Chat will receive a copy of Minda Harts' new book, Right Within: How to Heal from Racial Trauma in the Workplace. Enter to win by providing your complete mailing address on the registration page. This giveaway is limited to U.S. residents only, please.
DATE: Tuesday, December 7, 2021
TIME: 1:00 PM EST
LOCATION: Virtual / Zoom
COST: Free to all, members and non-members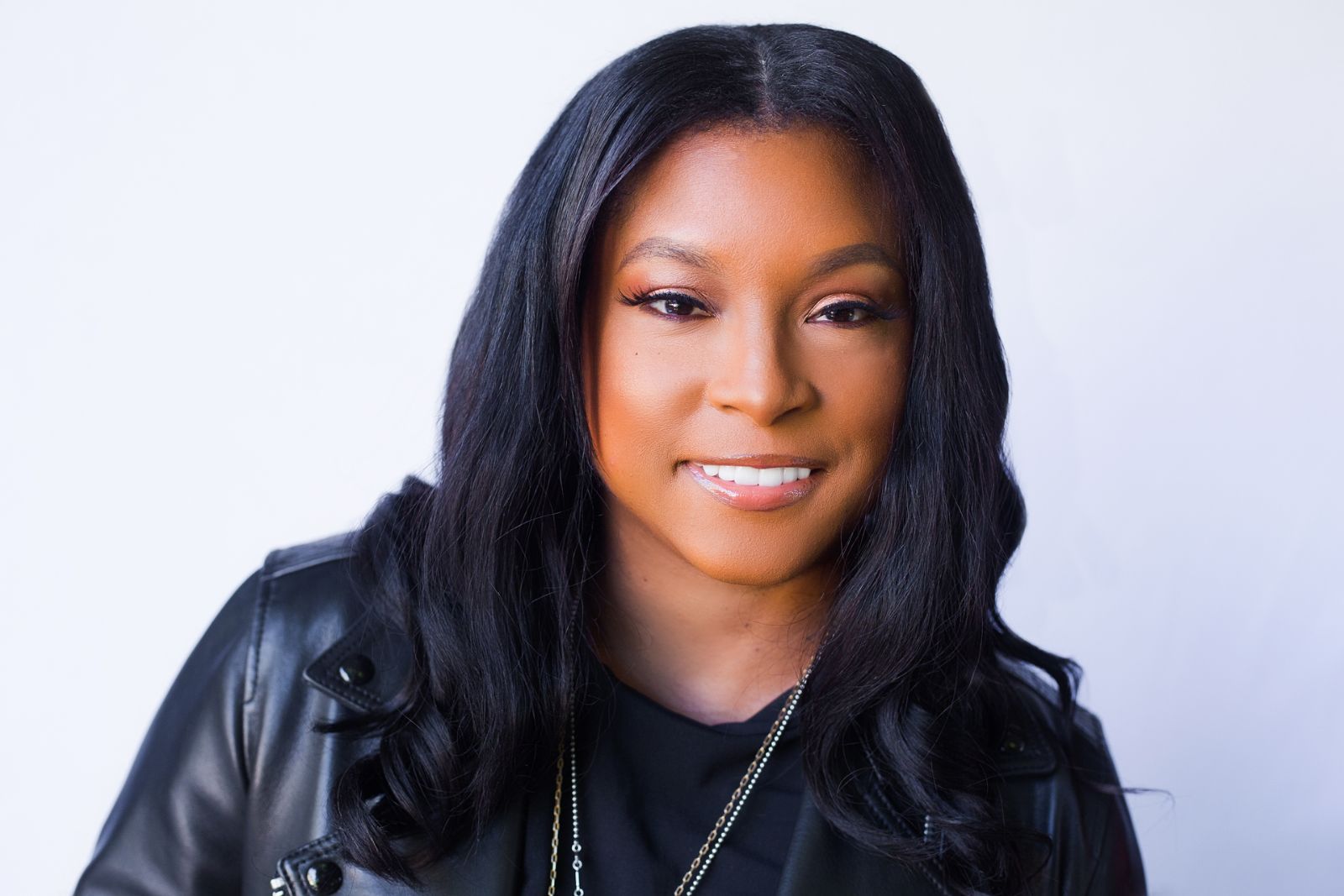 Minda Harts is the CEO of The Memo LLC and an award- winning and best-selling author of The Memo: What Women of Color Need To Know To Secure A Seat At The Table. Minda is a Professor at NYU Wagner and hosts a live weekly podcast called Secure The Seat. In 2020, Minda was named the #1 Top Voice for Equity in the workplace by Linkedin. She is an Aspen Ideas Festival Scholar and has been featured on MSNBC's Morning Joe, Fast Company, The NY Times, and Time Magazine. Minda frequently speaks at companies like Microsoft, Amazon, Nike, and Bloomberg on topics such as Managing Diverse Teams, Courageous Leadership, and Advancing women of color in the workplace.