Virtual Recess: Finders, Keepers: Zoom Edition
08/17/2021 01:00 PM - 01:30 PM ET
Admission
Description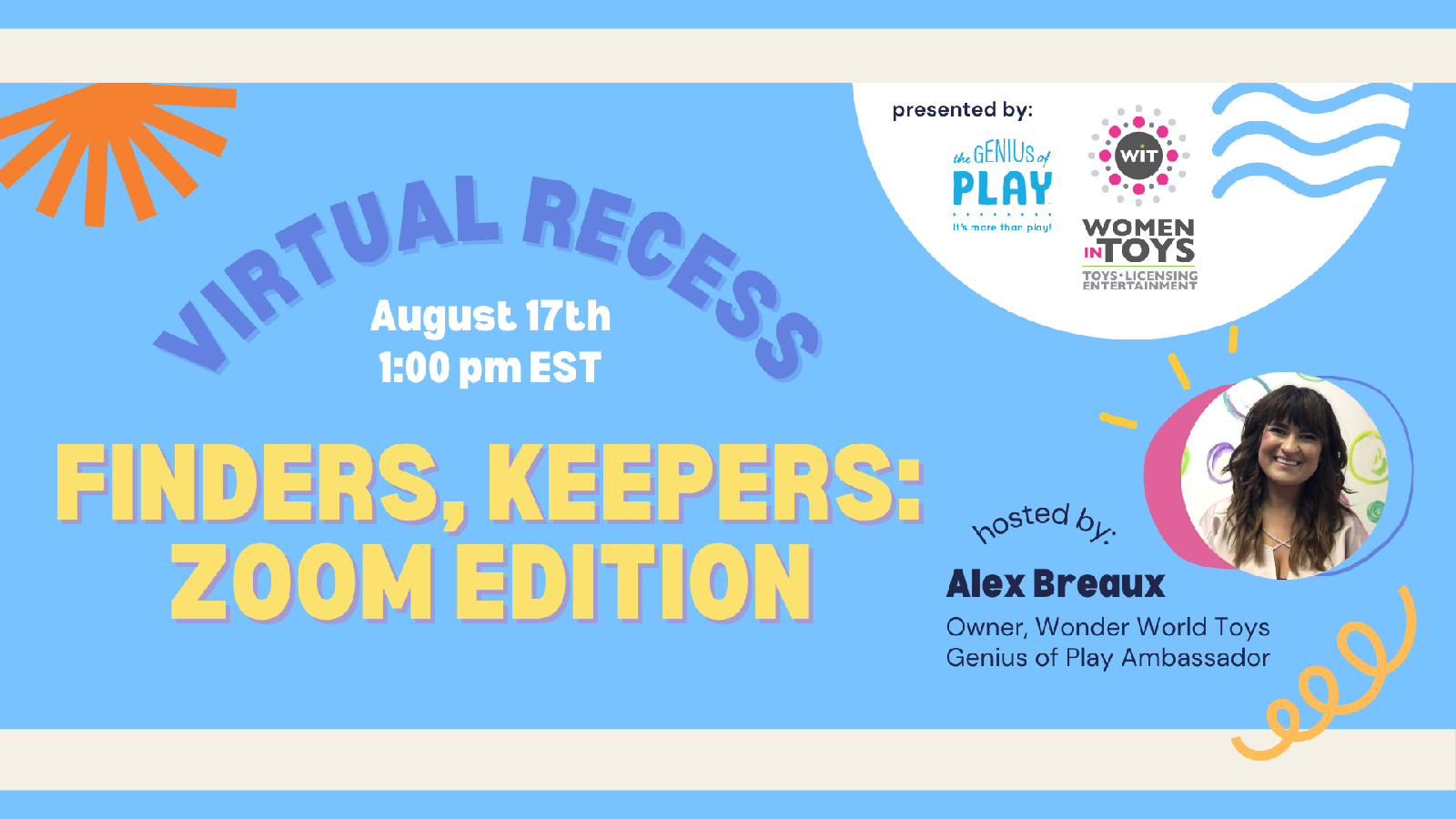 Virtual Recess: Finders, Keepers: Zoom Edition
Bring your game face as you compete in this fast-paced virtual scavenger hunt that will have you asking yourself questions like "does this spark joy?" or "now, where did I put that?" Get your creative juices flowing and join us for a play break that will have you hopping up and out of your chair to find-and-go-seek all around your home!

DATE: Tuesday, August 17, 2021
TIME: 1:00 PM - 1:30 PM EST
PLACE: Virtual / Zoom
COST: Open to all, these playful sessions are for adults needing a play break in your work day! // WIT members and non-members - Free
Hosted by: Alex Breaux, The Toy Association's Genius of Play Ambassador

Alex has been a toy store owner for 5 years and loves to have fun testing all the toys and candy in the store. She is currently a Genius of Play Ambassador and loves to spread the word on social media about Genius of Play's mission to help inspire parents to make play part of their child's day.
Sponsors
The Summer Virtual Recess Event Series is presented by Women in Toys, Licensing, and Entertainment in partnership with The Toy Association's Genius of Play initiative. Each session is hosted by a Genius of Play Ambassador.